Pledge Community Feature: Greg Fallon, Autodesk
April 3, 2019
Autodesk makes software for people who make things. If you've ever driven a high-performance car, admired a towering skyscraper, used a smartphone, or watched a great film, chances are you've experienced what millions of Autodesk customers are doing with their software. Autodesk gives you the power to make anything and believes that diversity is fundamental to sparking that innovation. They see diversity and inclusion as a key driver in a supportive workplace and that's why they have taken the TechTownPDX Diversity Pledge and became our 27th Pledge company.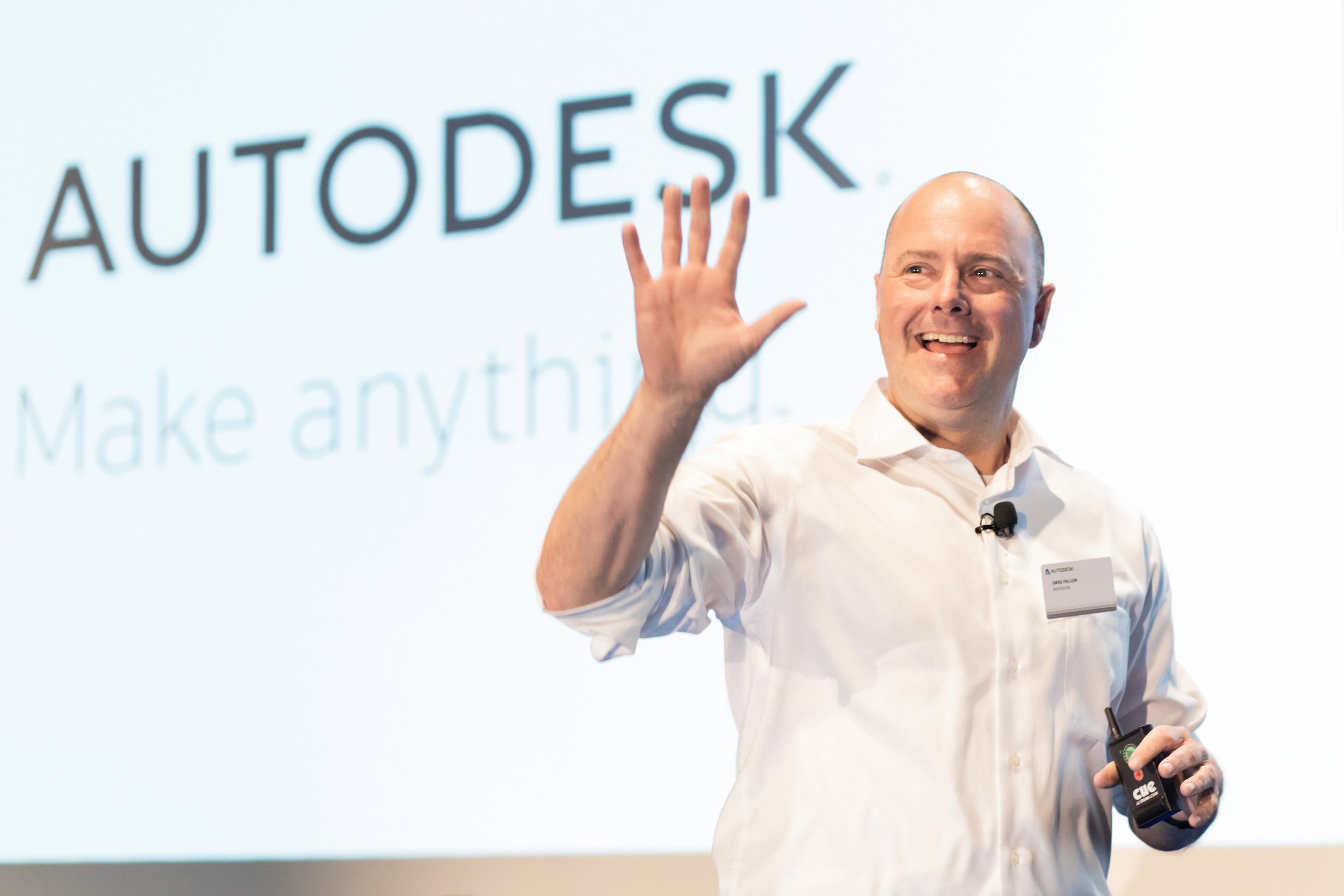 Greg Fallon, Vice President, Design & Manufacturing Strategy, is the guy behind the scenes at Autodesk. He believes great change comes from putting in the work. He sits on the boards of the Autodesk Foundation and the Oregon Museum of Science and Industry. He is actively working with the Portland Innovation Quadrant and the Central Eastside Industrial District to help create a better tomorrow for Portland. And he provides his insight into why Autodesk took the Pledge and his advice for those looking to work in the tech industry:
Why is being a TechTown Diversity Pledge company important to Autodesk?
Diverse viewpoints let us look at the world in a new light, see possibilities that we haven't considered. We see diversity and inclusion as a key driver in a supportive workplace; one where all employees experience equal opportunities to succeed; where all are accepted and supported based on their skills, talents and unique abilities. We want that same experience for our customers and our student users.
How is your company expecting to benefit from joining the Diversity Pledge?
Joining TechTown demonstrates our commitment to diversity and inclusion on a local level. Autodesk is a global company, but we strive to act locally and be a leader in both diversity and inclusion. It's our goal to create opportunities for as many people as possible to imagine, design and create a better world – and a better Portland.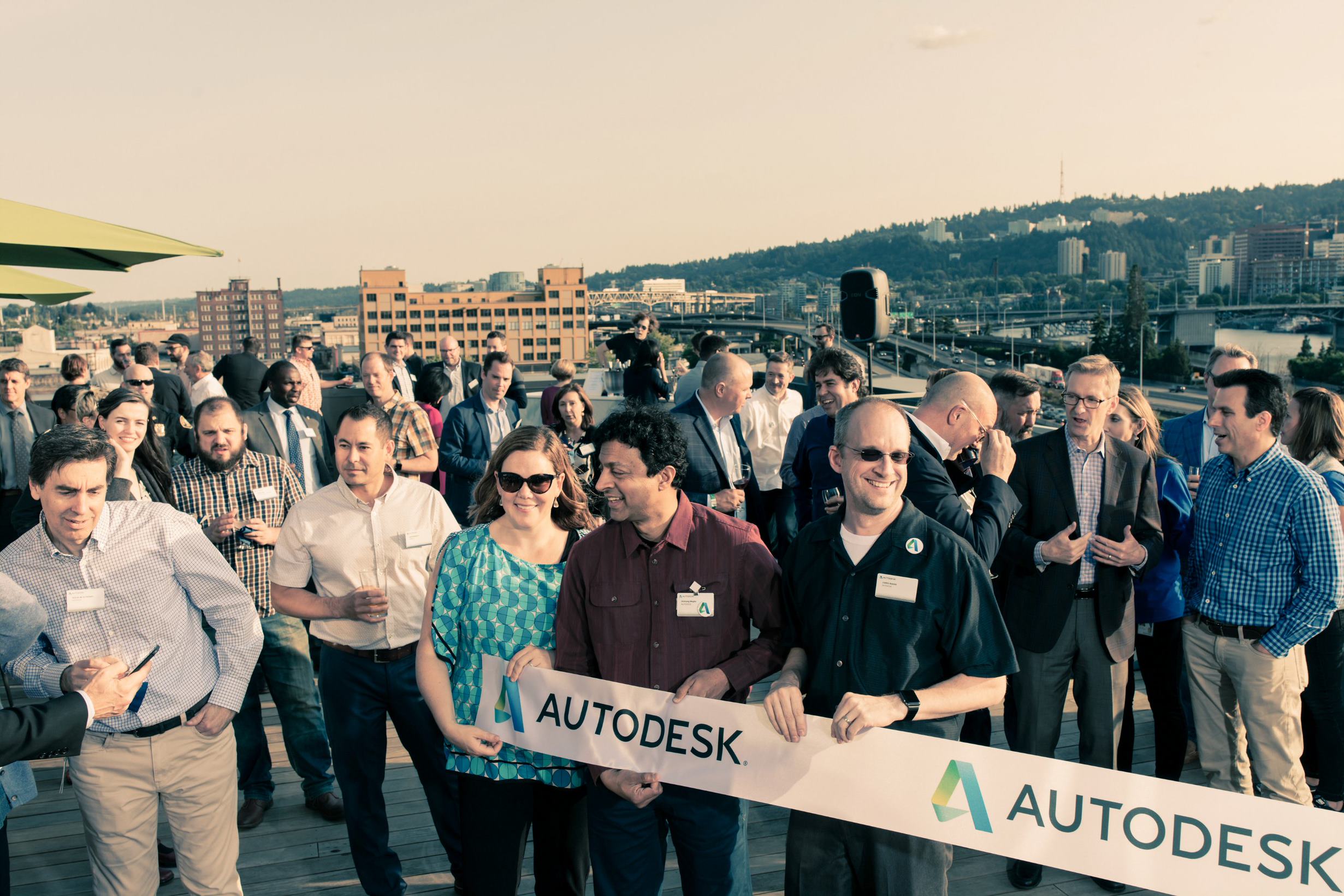 How does being based in Portland impact your company's culture?
Our customers and peers are increasingly setting up shop in evolving urban areas like Portland, so we moved from Lake Oswego to the Central Eastside last year. The location brought Autodesk closer to Portland's growing technology community, including startups, makers and industrial businesses; as well as colleges and universities.
The move also enabled us to partner with the Portland Incubator Experiment and become home base for the PIE Shop. Our employees have the unique opportunity of consulting with a group of startups working on projects like consumer space travel, wearable tech, and next generation medical devices. The PIE Shop selects startups with diverse founding teams who bring new perspectives and exciting projects to our office, proving that diversity is essential to innovation.
Looking ahead, I am excited by the prospect that our location will make us more accessible to the next generation of engineers, coders, makers and innovators. People who want to work in the heart of a vibrant and diverse community.
What advice would you give someone looking to get hired?
As Vice President of Design and Manufacturing Strategy at Autodesk, I believe we are living in the next industrial revolution. Additive manufacturing, composite materials, robotics, and artificial intelligence are all areas that are changing the way we make things.
As a result, I think for anyone who is interested in the design and make industry, it is critical that you learn as much as you can about these areas – in and out of the classroom:
    

Research the companies that interest you

    

Be audacious in networking both with your peers and those who are more seasoned

    

Ask for informational interviews

    

And most importantly – make things!
We hope you will join us in welcoming Autodesk to the TechTown Diversity Pledge Community!
---
TechTown Community Features is our way to share insights, ideas and the people within our Pledge community. By sharing stories, advice and experiences, we can continue to progress our pledge goals.
If you have a want to be featured, share your story with us!
Submit a Story 
About TechTownPDX
TechTown PDX is a collection of Portland tech companies that are committed to cultivating a diverse, homegrown talent pipeline and inclusive work environment. We know that in order to make real change, we need to work together to have the difficult conversations to implement strategic programs and to push each other other to do what is right. That's why each company has taken the TechTown Diversity Pledge and it's 5 actions that requires collective focus, collaboration and accountability.
Want to become a Pledge Company? Learn more about our 5 Actions and join the Pledge